From 2005 to today, Museum staff and volunteers have worked on preserving the past while creating a more inviting and welcoming space for visitors of all backgrounds focusing on inclusivity and diversity.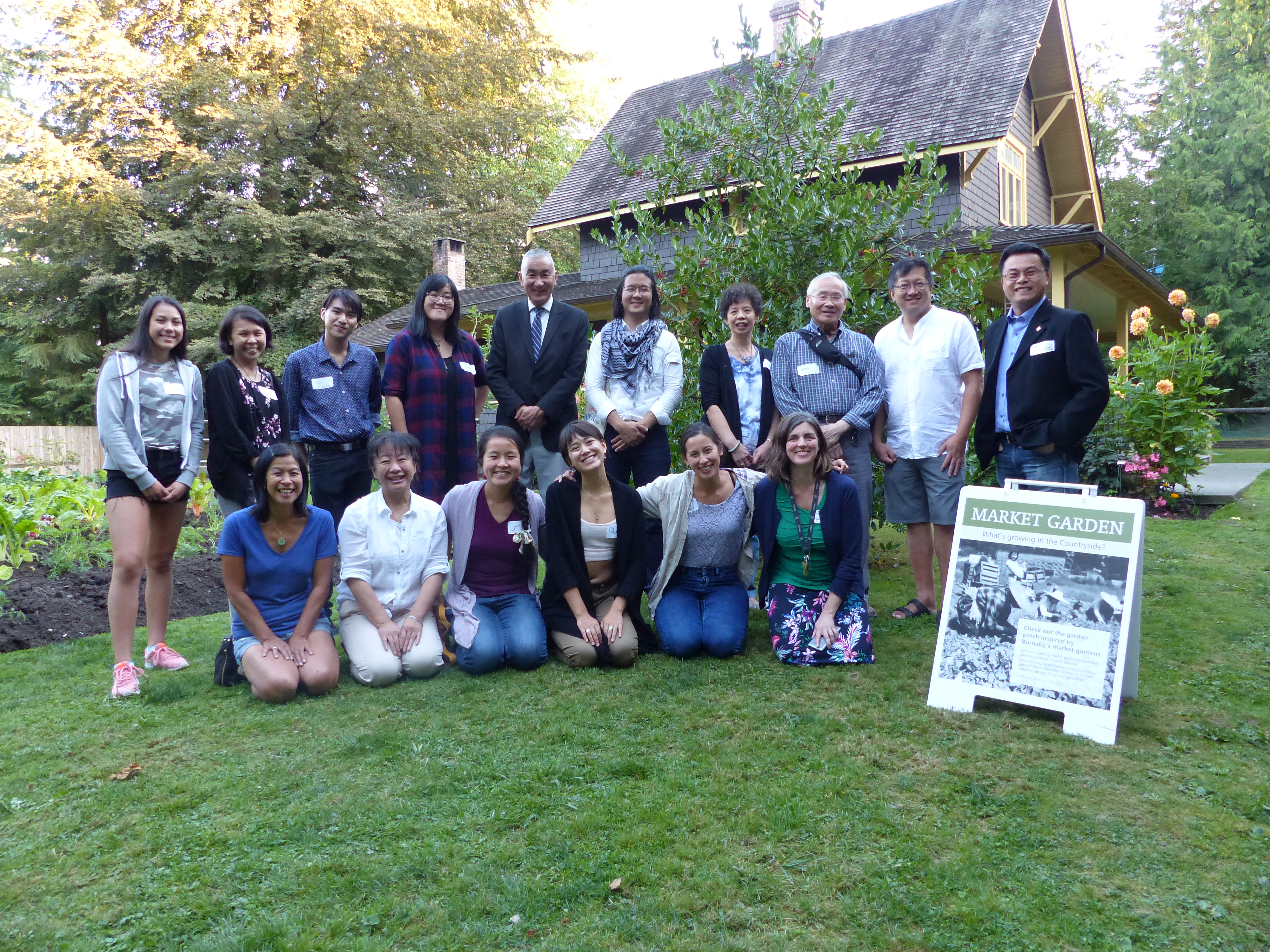 Members of Burnaby's Chinese Canadian farming community, BVM's Chinese Canadian History advisory committee and UBC's Asian Canadian and Asian Migration Studies department posing at the Chinese market garden in front of the Love Farmhouse, 2018.
Memorable Milestones:
In 2007, the restored Interurban 1223 was returned to the Museum, and installed in the newly constructed tram barn. Vorce station was installed adjacent to the tram barn, and was restored to its original appearance in 2008 under the auspices of the City of Burnaby Community Heritage Commission.
In celebration of the 40th anniversary of the Museum in 2011, Burnaby City Council agreed to offer free admission to museum visitors for the 2011 summer and Christmas seasons.
Changes to the Barbershop, Steam, Pharmacy, Blacksmith and others made for more interactive and participatory museum experience.
Multi-year research projects uncovered under-represented stories of Burnaby's Chinese Canadians with a culmination of an award-winning temporary exhibit, Across the Pacific, a Chinese Market Garden and a partnership with UBC's Asian Canadian and Asian Migration Studies department.
Long-standing relationships facilitated the construction of an Indigenous Learning House and a Matriarch's Garden for the sharing of Indigenous ways of knowing.